Custom Design Work
Patches we have made for various groups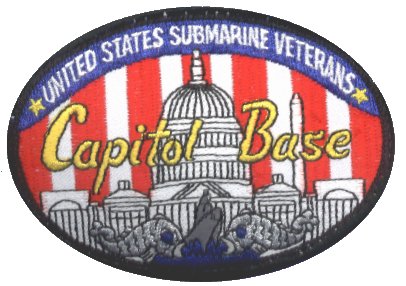 Two more ideas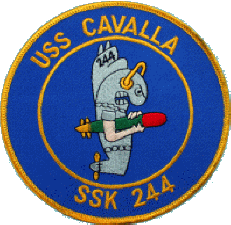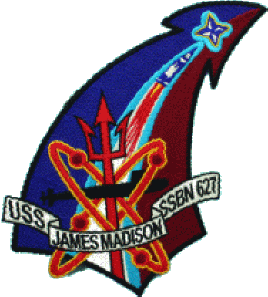 ---
Caps are available in the following:
Tan with mesh back (5 panel, no front seam)
Tan with regular back (6 panel with front seam)
Blue with mesh back (5 panel, no front seam)
Blue wool blend as our standard cap and best seller (6 panel with front seam)
Red with regular back (6 panel)
White with regular back (6 panel)
Most of these are in stock and we do have the biggest selection and most flexibility on custom orders of all of our merchandise. If you don't see what you want, give us a call and we will let you know if we can do it.
Embroidery
We can put the following graphics only on your caps:
USSVI Logo
Dolphins (silver or gold)
Surface warfare pin
Silouette of SSN
We can do other graphics but the cost of set-up runs near $100, so this option is more for reunions and other situations that require ordering in large quantities. In lieu of a graphic we can put 3 lines of print on the cap.
We can also supply you with scrambled eggs that are iron on. Occasionally we have request for super large sizes and normally ee do not have those but if you can find a blank cap and send it to us we will embroider it for you. We also can add side or back word or name at $7.00 each. It is time consuming for the embroider to manually hoop the cap and re-install it on the machine. Quantity discounts are available for 8+ on one type cap.
Shirts & Jackets
Here are some embroidery samples for polo shirts, denim shirts, denim and microfibre jackets. In addition to the sample of the back shown above, we can do the 9" USSVI Logo or a large set (12") of dolphins.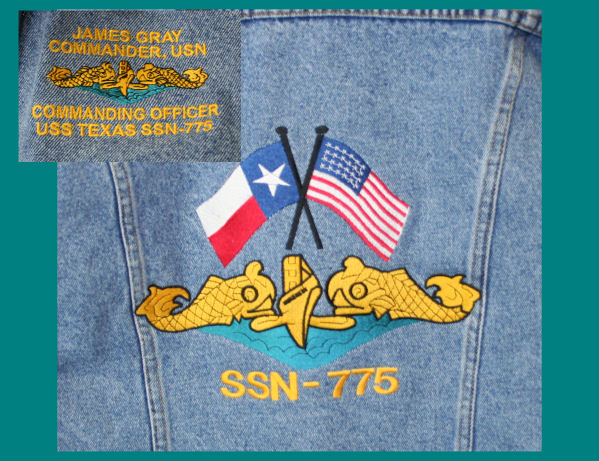 This is direct embroidery and not a patch.
Back graphics are $20. To put 1-3 words in large letters or a boat name under the graphic is $7 and 1-3 words above the graphic is $7.00 Boat names under this are $7 each. These designs can be put over the left breast front in smaller sizes and boat names are $2 each.
Click here for how many of each size to buy or the % distributions of sizes
Knit Shirts. A neat reunion idea.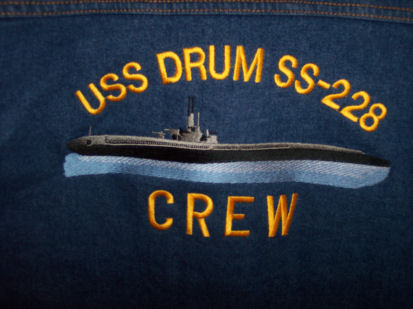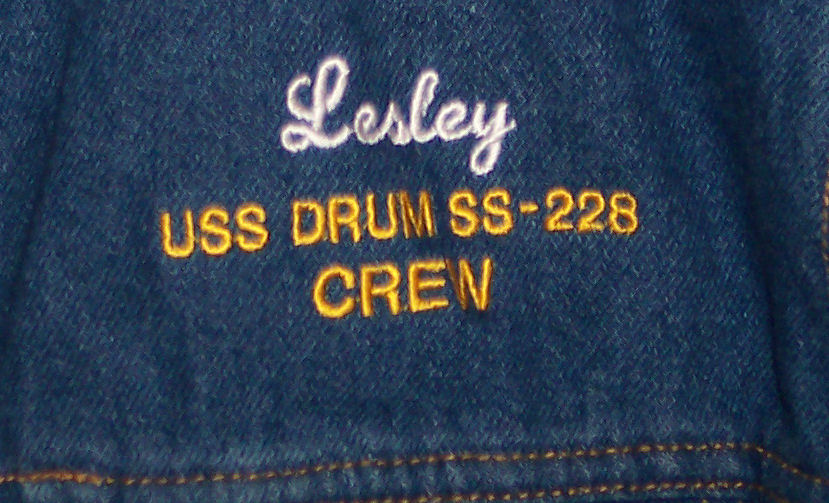 Great example of a custom job we recently did for the Nathaniel Greene and Francis Scott Key.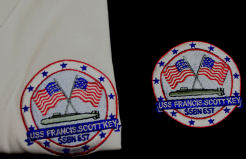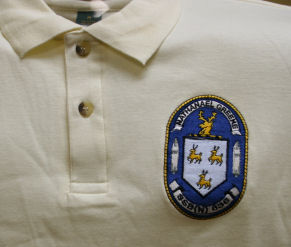 The embroidery on the shirt is not a patch. Direct Embroidery.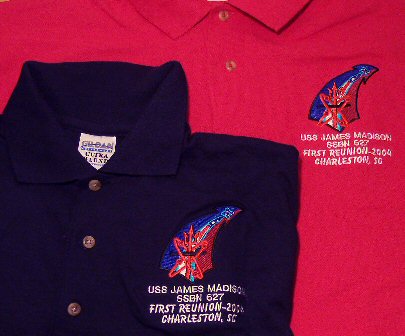 We can also design and do custom patches. We have done the Sea Robin, Lockwood Internet Base and Capitol Base patches. The Blue Nose, 41 for Freedom, Bottom Gun patchs are of our design.